Saylor Only Wants Bitcoin, Lordstown Motors Going Concern (TN10)
Michael Saylor's latest bond offering provides no upside if bitcoin rallies. Lordstown Motors can't deliver what they promised.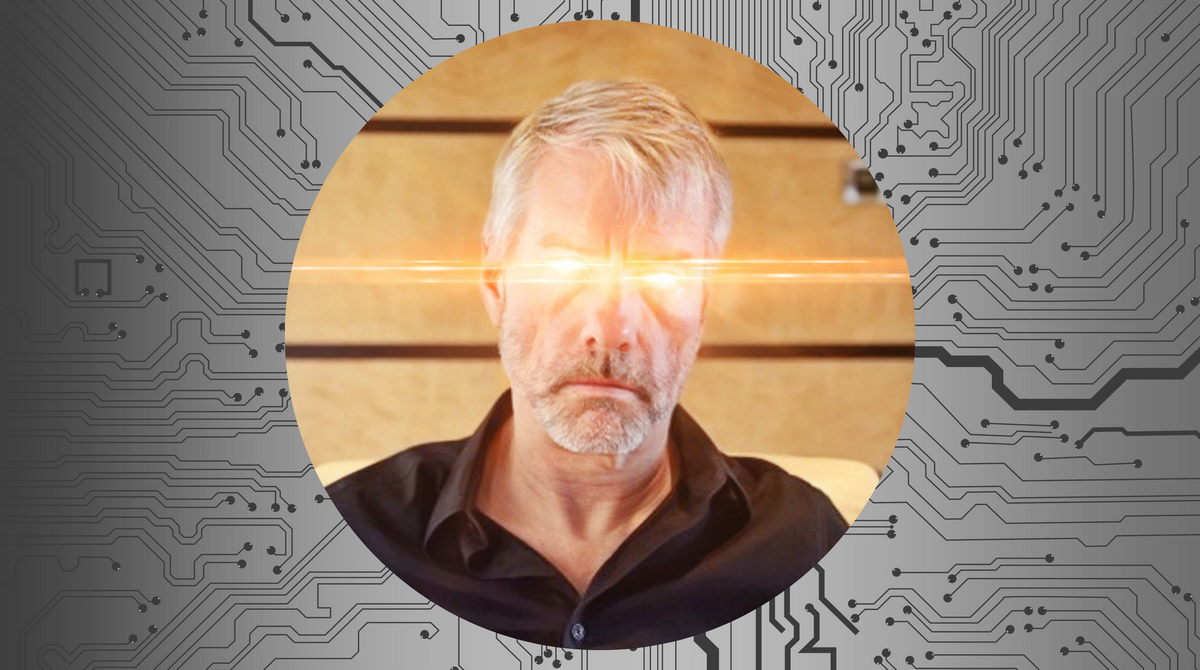 Michael Saylor only wants bitcoin. That's it. The company previously had two convertible bond sales for the sole purpose of buying more bitcoin. One has zero-coupon, and the other has 0.75%. The money they generate from their software business is more than enough to continue paying the interest on these.
His new bond sale was supposed to be a $400 million junk bond, but it was boosted to $500 million as the price of bitcoin fell on Tuesday. This high-yield debt has an interest rate of 6.125%, but it isn't tied to MicroStrategy's existing bitcoin holding.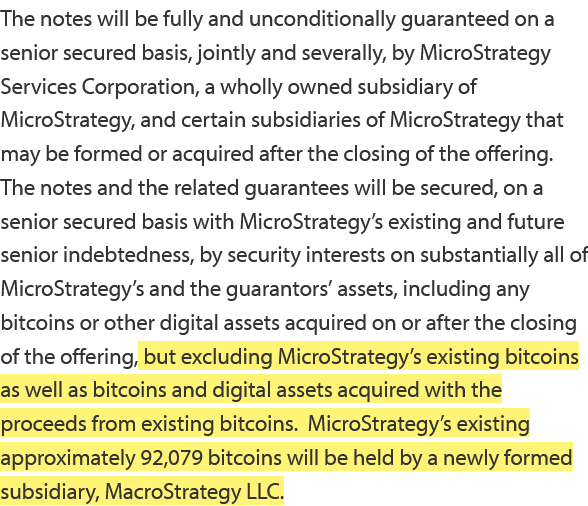 Saylor can't be liquidated as long as he continues to pay the interest on his bonds. Saylor also holds most of the board's voting power; therefore, he can't be forced to sell. And he isn't willing to sell.

But this isn't a risk-free gamble. Saylor is heavily levered on what is probably the most volatile alternative asset. Shareholder equity can easily get wiped out if bitcoin continues to fall.
But according to Bloomberg, MicroStrategy "received about $1.6 billion in orders for the offering, including interest from a large number of hedge funds." [3] Hedge funds want exposure to bitcoin but can't buy it due to regulations.
Of all the publicly listed companies, MSTR is the best bitcoin proxy. Their convertible bonds provide exposure with reduced risk. However, their latest offering is not convertible. It doesn't provide any exposure to bitcoin. It's just high yield debt on a bitcoin company.
---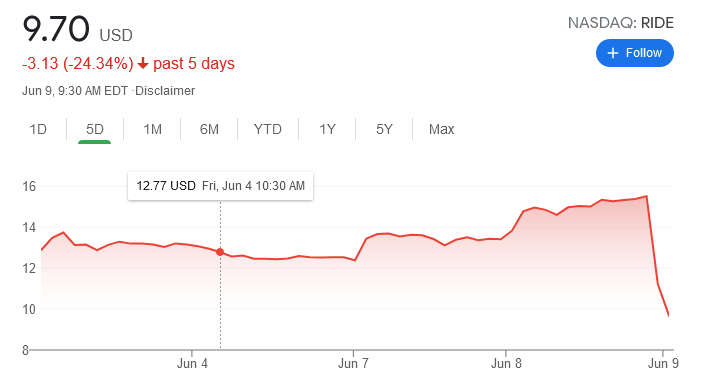 RIDE
Lordstown Motors, the electric truck startup, disclosed that they don't have enough cash to scale and launch their promised vehicle. Their shares crashed as a result.

Last August, they claimed they wouldn't require additional capital to achieve positive cash flow.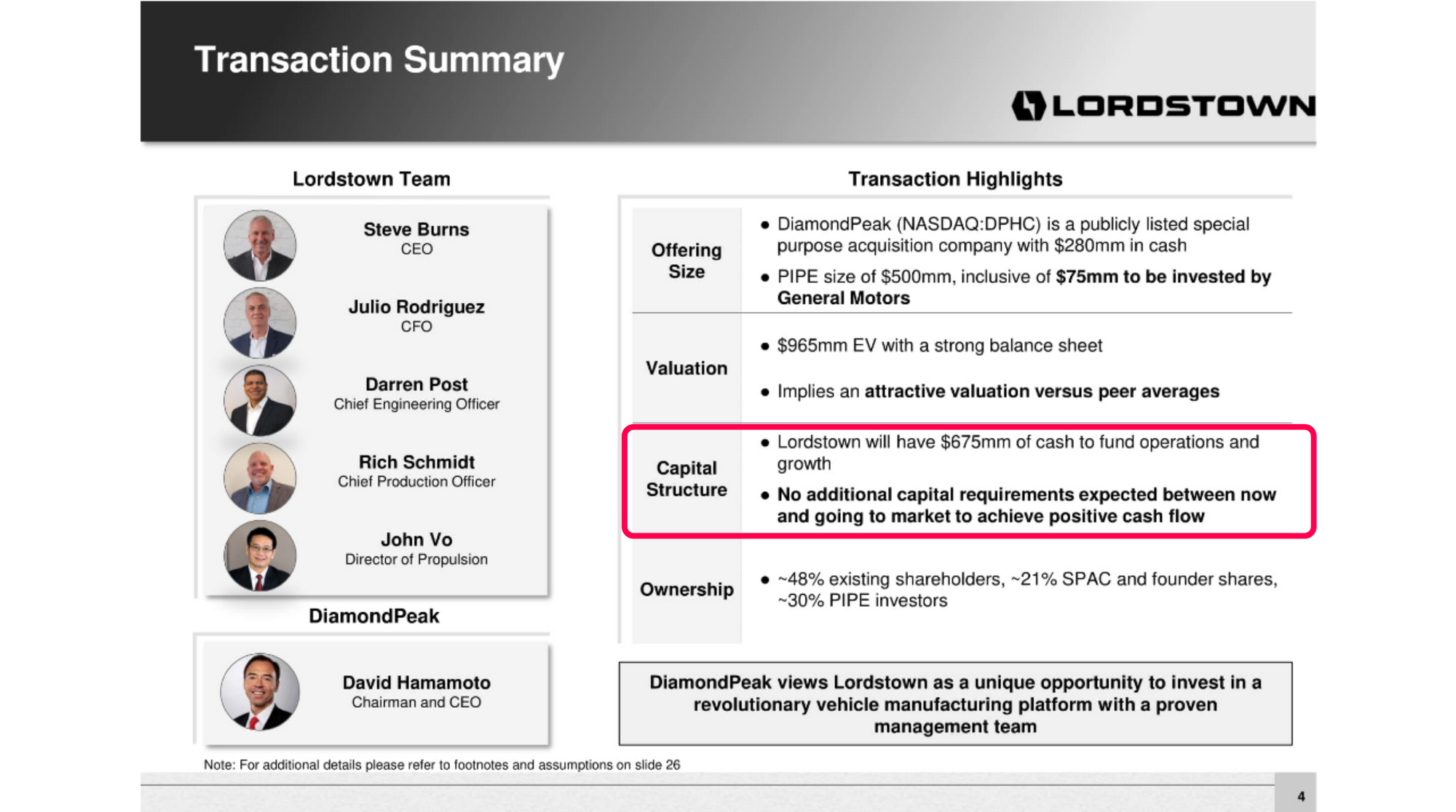 What we're seeing is the difference between promises and reality. Reservations don't mean much, and I think more public EV companies will soon realize it.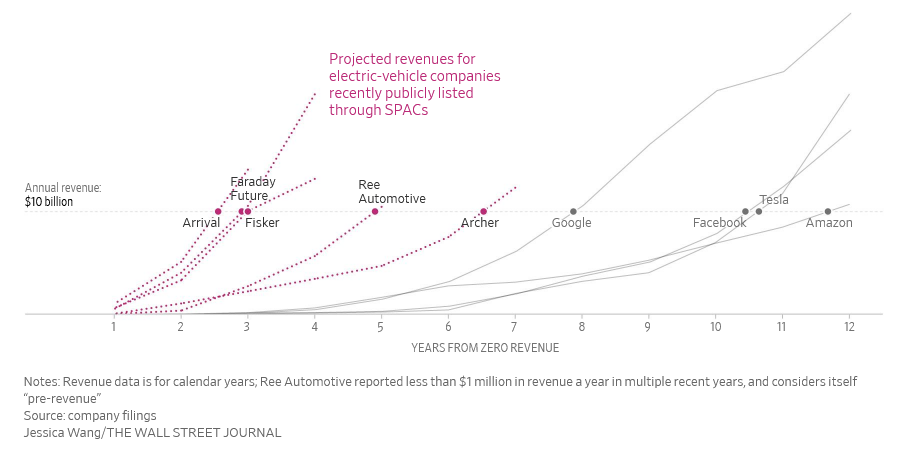 Lucky for Lordstown, companies cannot go bankrupt in 2021 thanks to the collective mission to squeeze shorts.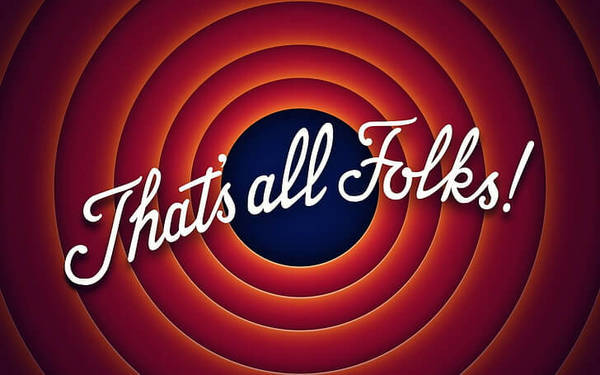 1 - https://www.microstrategy.com/en/investor-relations/press/microstrategy-announces-pricing-of-offering-of-senior-secured-notes_06-08-2021
2 - https://www.microstrategy.com/content/dam/website-assets/collateral/financial-documents/financial-document-archive/2020-annual-report.pdf
3 - https://www.bloomberg.com/news/articles/2021-06-08/microstrategy-boosts-bitcoin-linked-junk-bond-to-500-million
4 - https://investor.lordstownmotors.com/static-files/f0d0d2f4-d298-4576-9344-61f82e345e19
5 - https://www.sec.gov/Archives/edgar/data/1759546/000121390020019762/ea124863ex99-2_diamondpeak.htm